COMPLETE RESTAURANT SOFTWARE APPLICATION
July 13, 2020
MENU DIGITAL WITH APP POS RESTAURANT
UNIPOS is the best and complete application software for restaurant cafe food and drink shop, with unipos you can use with your team division for work , like waiters for note customer order , and then waiters sent order to kitchen include customer request , the inform on kithcen can be using kitchen printer or using kithcen display . and after kithcen sent order to customer so kitchen division can update status order, unipos is simple fast and complete, if cashier need to print transacation , just clik on the customer table and system displaying all order detail , so then cashier can print out a bill or receipt ticket print.
The culinary restaurant complex system application with its ability to be used by fast food sales method with food and beverage menus directly or through the table method that suits the needs of the division of the waiter division of ordering customers and directly ordering in the kitchen through the printer and then cashier display to make cashier sales posts with the complex system for printing methods bills and cashier receipts quickly, pictorial sales are more perfect in the needs of the transaction, and do not forget the system admin's backoffice to check bookkeeping and detailed reports.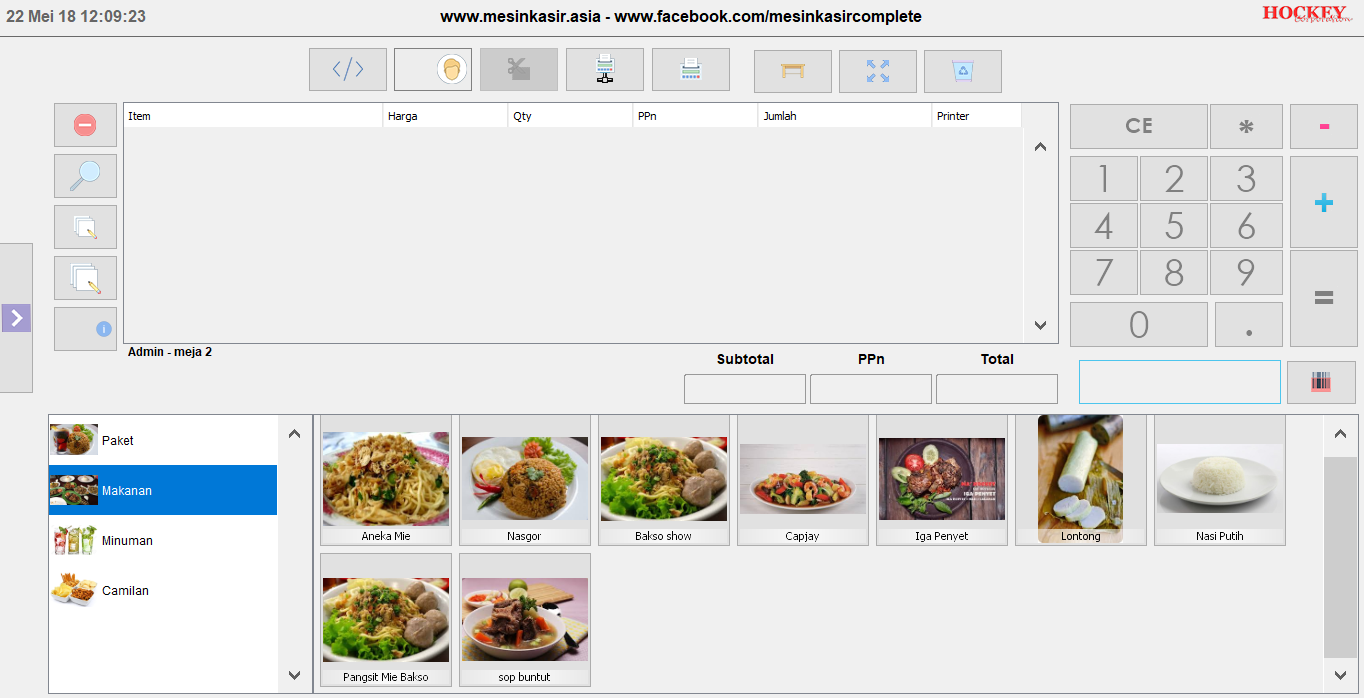 If you need a fastfood mode you can use fastfood mode, so with fastfood mode you can using fast transaction , just clik what customner order and then make payment and print out the ticket receipt, unipos using a full touchscreen metode including image menu's and including categories menu, so cashier can fast search menu;s by categories.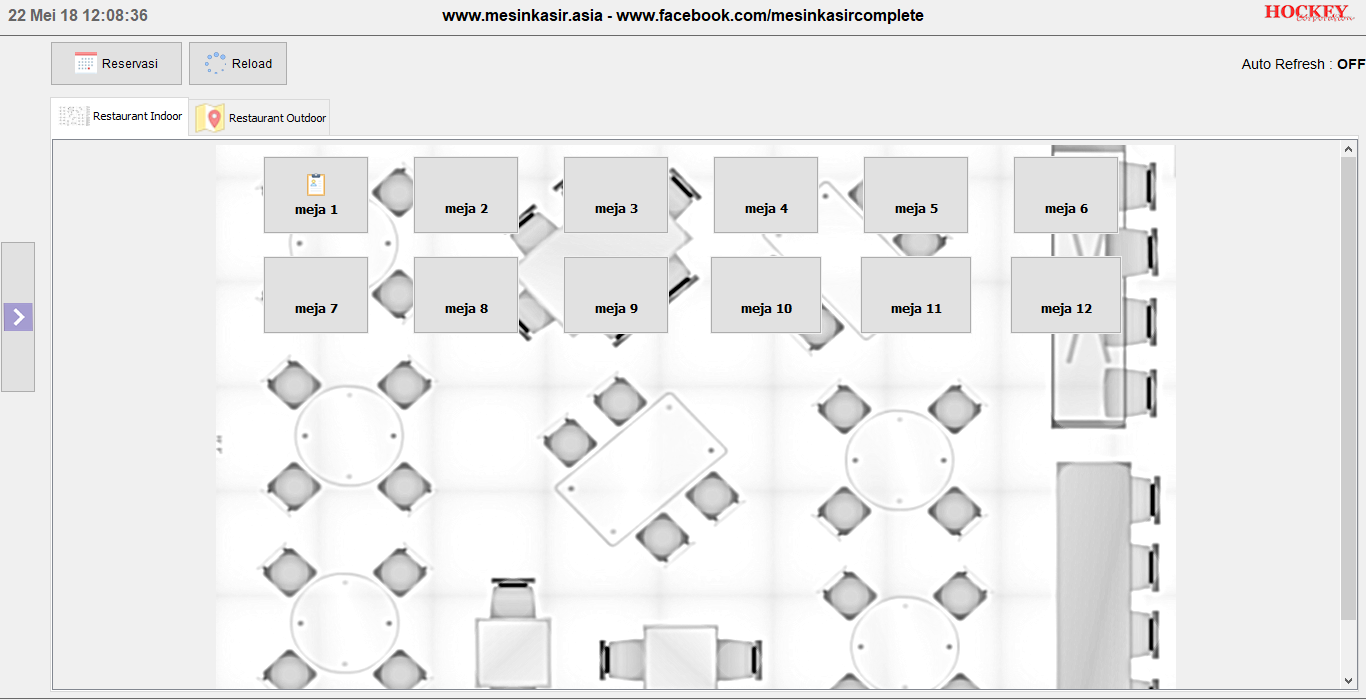 Change to full restaurant menu if you needed , with full restaurant menu you can using table system and reservation, unipos using offline metode for share databased so you can install this restaurant application software on your local machine terminal server and then shared the databased using wifi, when you need to connected waiters , kitchen , cashier ,and admin. the optional you can clouds the databased with online mode so you can use and accsess it, this restaurant software from any where you can using transaction or check income profit , if you need to control detail about restaurant transaction on online mode.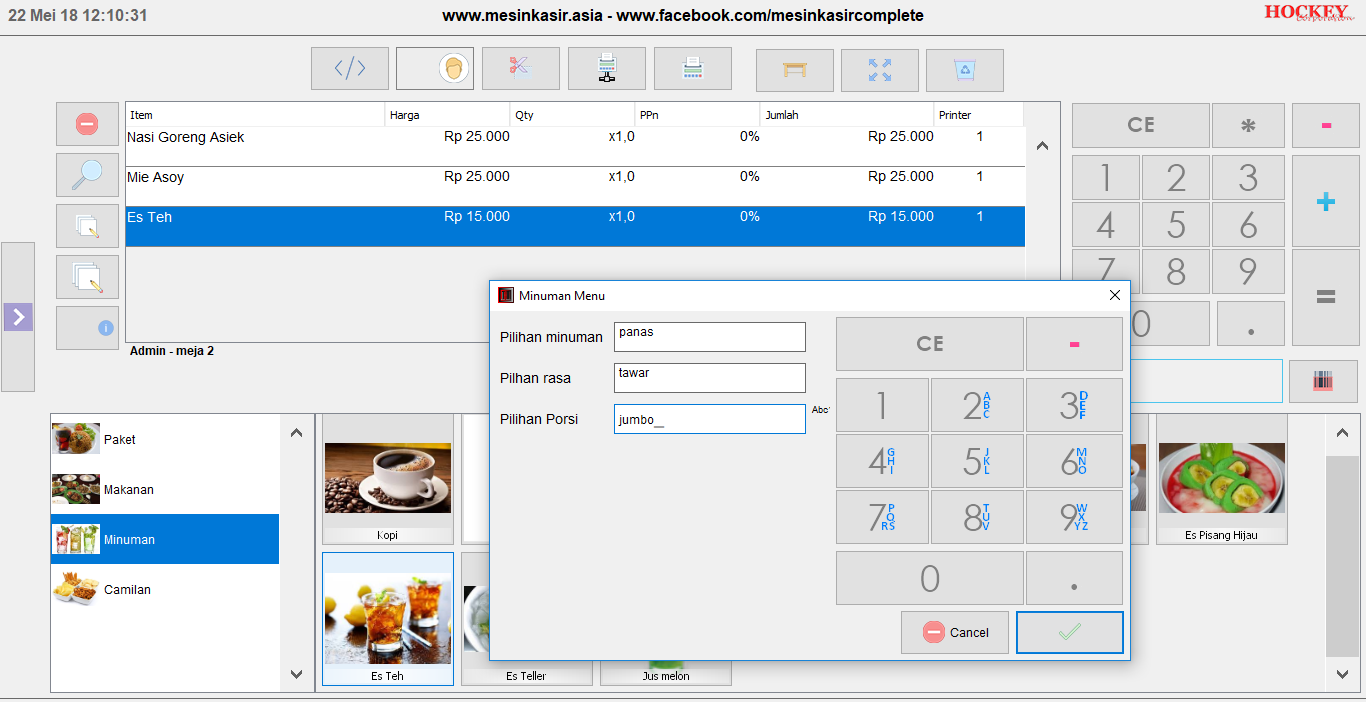 MODERN DISPLAY Restaurant application system, complete and complex restaurant software program, modern system design to be used to support the culinary business needs of restaurants, restaurants and cafes. COMPLEX FEATURES Full features in various needs for businesses ranging from masterbased, food and beverage menu packages, fast food categories and menus, user accounts, location table areas and various other accesses.FULL SALES FEATURES The cashier sales feature is super complete with the need for order selection by request, for example, the taste of portions and various other needs makes it easy to record waiters then proceed to the kitchen or bar and cashier transactions directly. TABLE SYSTEM Available table features plus locations such as restaurants, cafes, using the table system and there are different locations, for example, indoor outdoor VIP area, floor 1, floor 2, etc., then the restaurant application, restaurant software program can be used completely.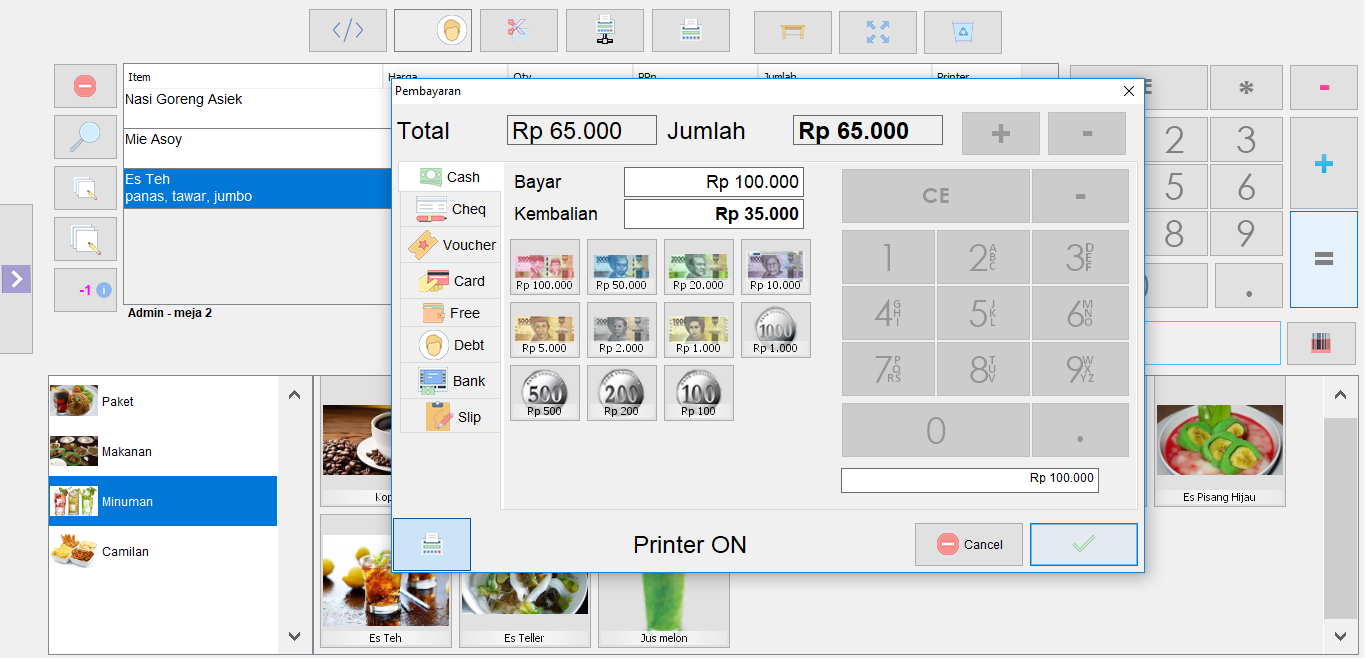 TRANSACTIONS & PAYMENTS Complete payment transactions with cash payments are available through credit cards, debit cards, vouchers, member cards with automatic discounts to cash with a picture of the currency in the customer's payment transaction. REPORT DETAILS Detailed accounting summary reports are available through detailed reports that you can check in the need to check inventory reports, check sales reports, check earnings reports and various other detailed report reporting needs.CASH FLOWS Cash outflows to perform a variety of cash flow needs ranging from cash out of sales of additional capital cashiers, cash out for example employee cash payment needs, etc. all in one are available in this restaurant software program application.Ease of use through fast food mode with sales displaying food and beverage menus directly as well as the need for a complete table reservation system and division of waiter divisions, the kitchen accepts orders from waiters and cashiers to carry out cashier receipt receipt transactions or invoices for admin backoffice in requests to check detailed reports .
---