ONLINE INVOICE APP
July 13, 2020
ONLINE INVOICE APP Online invoicing application with a complete system and modern technology completes bookkeeping and fast transactions online according to the needs of the job, has a full featured product master, users, customers, offers complete with status, purchase invoices sales invoices according to sales tax invoices, customer payments , tender recording projects undertaken with status to detailed reports.

Invoicing applications with a web-based online method facilitates the need to transact and load bookkeeping through various android iphone windows devices and their various needs, this is the best bookkeeping and invoicing application solution for your office, complete with the available features..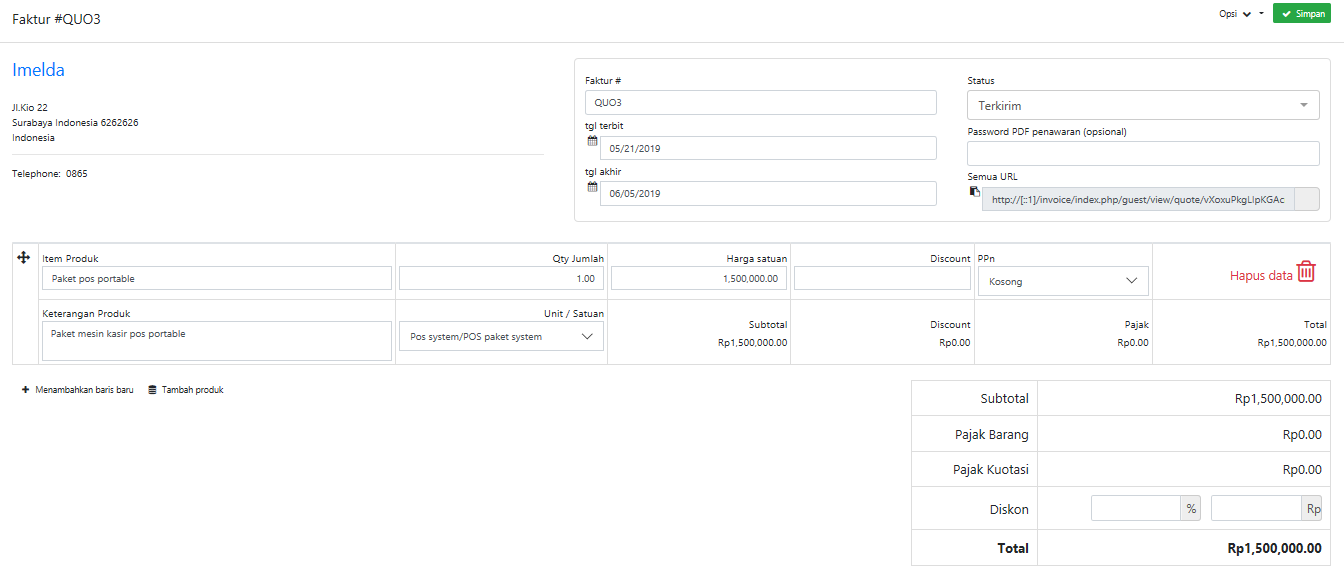 Ease of using master products and services for sales and offers available , The ability complex offers for tender and project with status that makes bookkeeping easy. Ease of issuing sales invoices and direct sales tax invoices and facilitating invoicing of sales invoices and downloading via PDF file to be sent to customers directly. Make it easy to make offers and save on the offer list to follow up, Checking the status and tenders of the projects undertaken make it easy to update the project status and invoices. check the status of customer payments easily with the presence of a complete payment list with the need for updates to make payments and others. The ease in checking bookkeeping summary report details to the configuration of company profiles makes it easier in each of your bookkeeping activities.Modern invoice application is ready to support your business.
---