Invoice system with point of sale method IPOS point of sale invoice is the best used to support fast bookkeeping and transactions in your business, its ability to record customer receivables facilitates work activities and transactions in detail.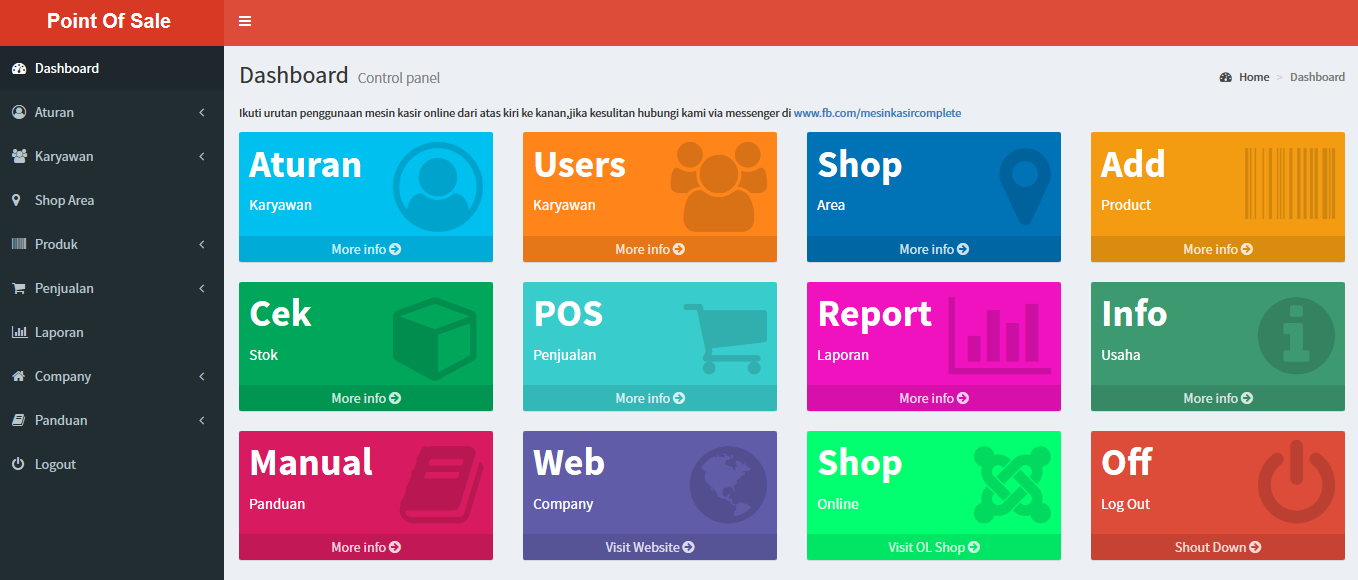 A need for books and reports is absolutely necessary to support bookkeeping and speed in transactions of a company or shop store, which now has a digital revolution of accounting and invoicing online sales invoices for your business, very complex and simple in its use. Installing on the online cloud system allows you to access directly from a variety of devices from your desktop PC netbook laptop to your mobile tablet and smartphone directly for various business needs. Simply access via your web browser, install this online invoice software and you no longer need to install an Android APK or iOS app and Windows exe to your gadget, with no software installation on your device and gadget so that it is lighter for your gadget to perform. work both for transactions and stock checks to make sales and bookkeeping checks.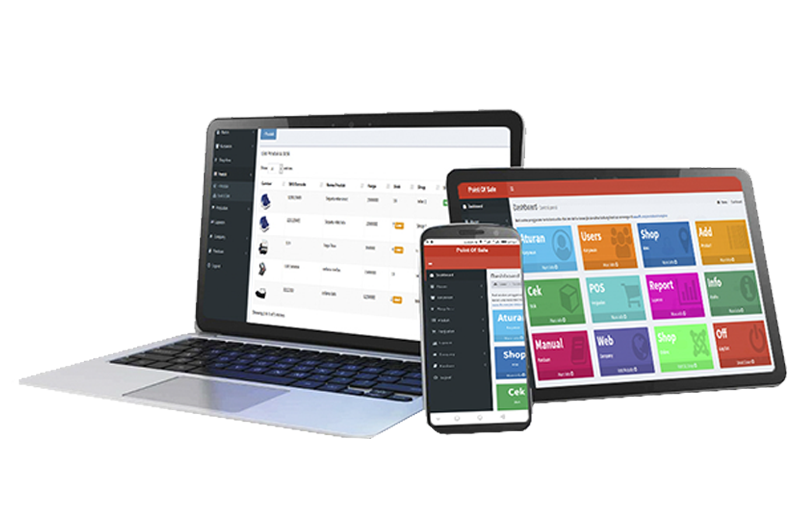 We allow you to access from a variety of devices, both desktop tablet PCs and smartphones with retina displays, enabling multi-branch online invoice software display adjustments to the various device screens that you access, there are several full features to support your business. A feature: Rules feature to set access rights in managing this online multi-branch online invoice software, users to register your employee staff to enter and log in and operate multi-branch online invoice software, shop to register all your branch stores and businesses on the menu Here, products to enter all the products you sell, stock to check stock and minimum orders, POS point of sale sales to make sales with cashier receipt printing or A4 letter invoices available on this menu and payment systems both cash sales, credit sales and sales tempo, report feature summary report of your global sales turnover report available on this feature in detail and complex, info for company company and your company profile ID, manual for help features help services ranging from live ebook tutorials and video tutorials available in full to support your business operations, online shop website bonus features b agi your online marketing offerings from us for the progress of your shop and company as a symbol of your business in the online world, off the feature to shutdown and exit the online cash register multi-branch online invoice software.
---