MOBILE POS APPS HC
July 13, 2020
Simple and very complete to use this application can be used online mode suitable for your store is equipped with complete and simple features, this is the best solution to support your transactions and bookkeeping.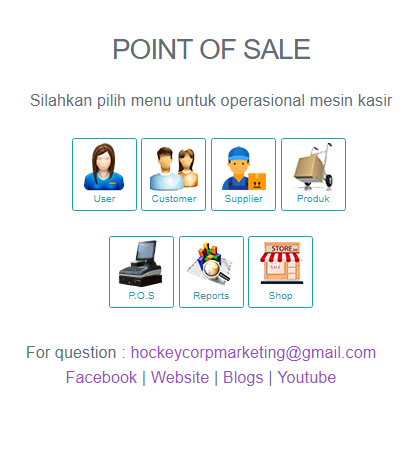 Modern systems with web-based technology make it easy to access via android iphone windows and various other OSes, simple complex is very complete in supporting business and shopkeeping. Full features ranging from user accounts with access rights in cashier operational applications available online, suppliers, products, inventory management and sales transactions to detailed reports.

BARCODE READY Its ability to use the barcode method makes it perfect in the speed of cashier transactions through this application. POINT OF SALE The cashier sales feature is complete with the use of barcodes and through product search makes it easy for cashiers to work through the cash register's cash register application. REPORT DETAILS The report detail report feature is available in various needs for accounting checks such as inventory checks, sales report checks and store income earnings turnover.PROFIT AND LOSS Profit reports make it easy to check profit and loss your business and store income in detail via this profit report.
---